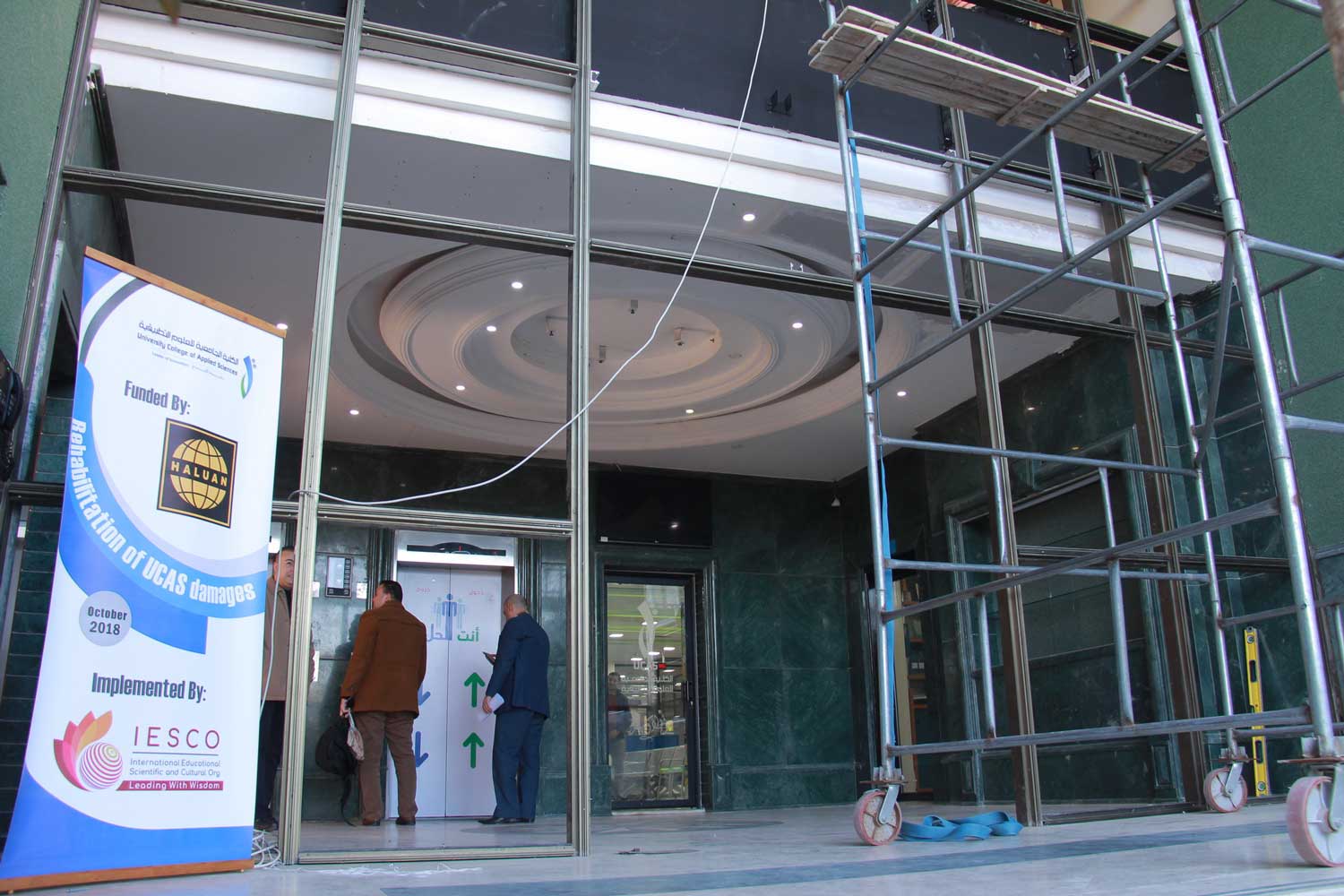 HALUAN Bantu Baikpulih University College of Applied Sciences Gaza
BANDAR BARU BANGI, 17 Jan 2019 – HALUAN dengan kerjasama International Educational Scientific and Cultural Organisation (IESCO) telah membaikpulih University College of Applied Sciences Gaza yang rosak akibat bedilan rejim zionis.
Akibat serangan oleh tentera Zionis pada 27 Oktober 2018, universiti berkenaan telah mengalami kerosakan di bahagian pintu masuk utamanya.
Alhamdulillah, hasil sumbangan rakyat Malaysia yang prihatin, HALUAN dapat menyalurkan sumbangan sebanyak RM50,000 kepada pihak universiti berkenaan bagi membaik pulih bahagian pintu masuk tersebut.
Ia telah selesai dibaikpulih pada awal Januari 2019 dan warga universiti tersebut dapat menggunakannya semula seperti biasa.
Terima kasih kepada semua rakyat Malaysia yang tidak henti-henti memberi sumbangan kepada Palestin. Dengan adanya sumbangan tersebut, ia sedikit sebanyak dapat meringankan beban rakyat Palestin dalam meneruskan kehidupan di sana yang penuh cabaran.
Anda mungkin tidak dapat ke sana. Namun izinkan kami mewakili anda untuk menyampaikan sumbangan yang pelbagai kepada masyarakat terpinggir di sana.
_
Laporan oleh Muhammad Mus'ab Sa'ari, Setiausaha Kerja 1