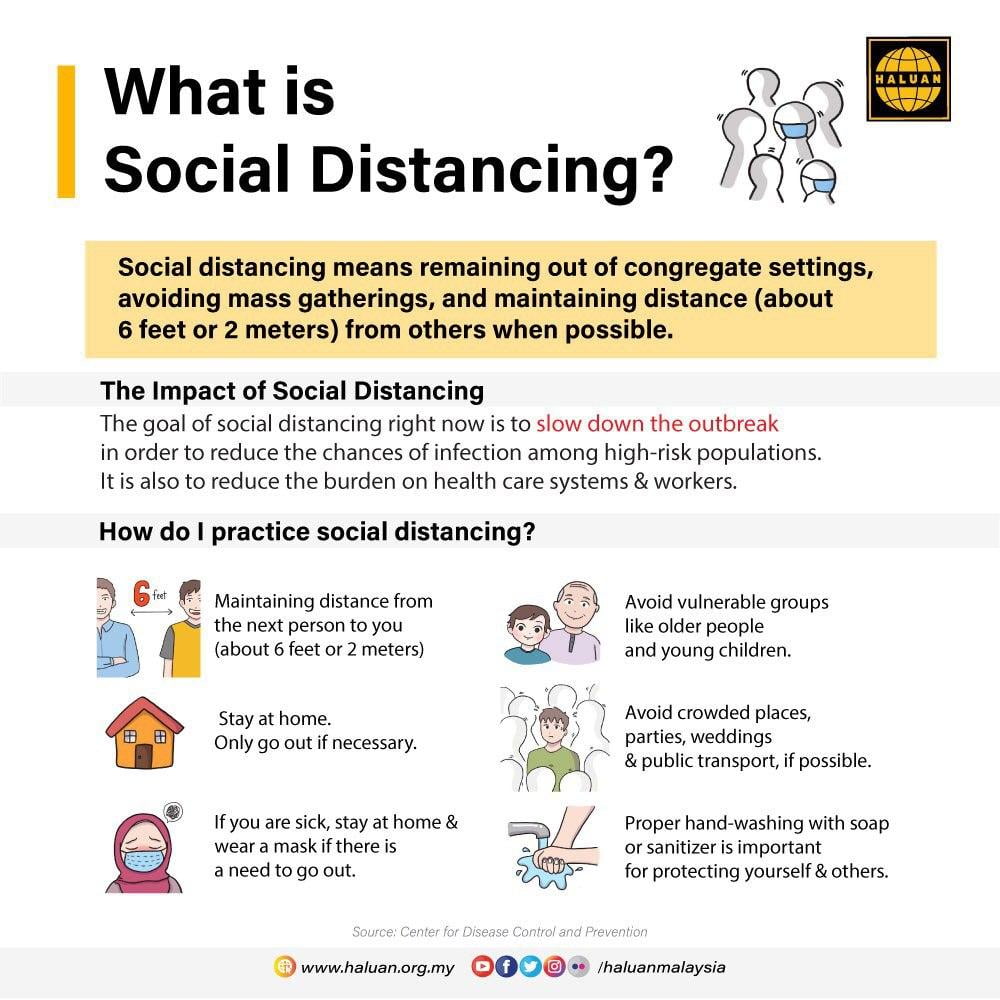 What is Social Distancing?
Social distancing means remaining out of congregate settings, avoiding mass gatherings, and maintaining distance (about 6 feet or 2 meters) from others when possible.
How do I practice social distancing?
Maintaining distance from the next person to you (about 6 feet or 2 meters)
Stay at home. Only go out if necessary.
If you are sick, stay at home and wear a mask if there is a need to go out.
Avoid vulnerable groups like older people and young children.
Avoid crowded places, parties, weddings and public transport, if possible.
Proper hand-washingwith soap or sanitizer is important for protecting yourself & others.