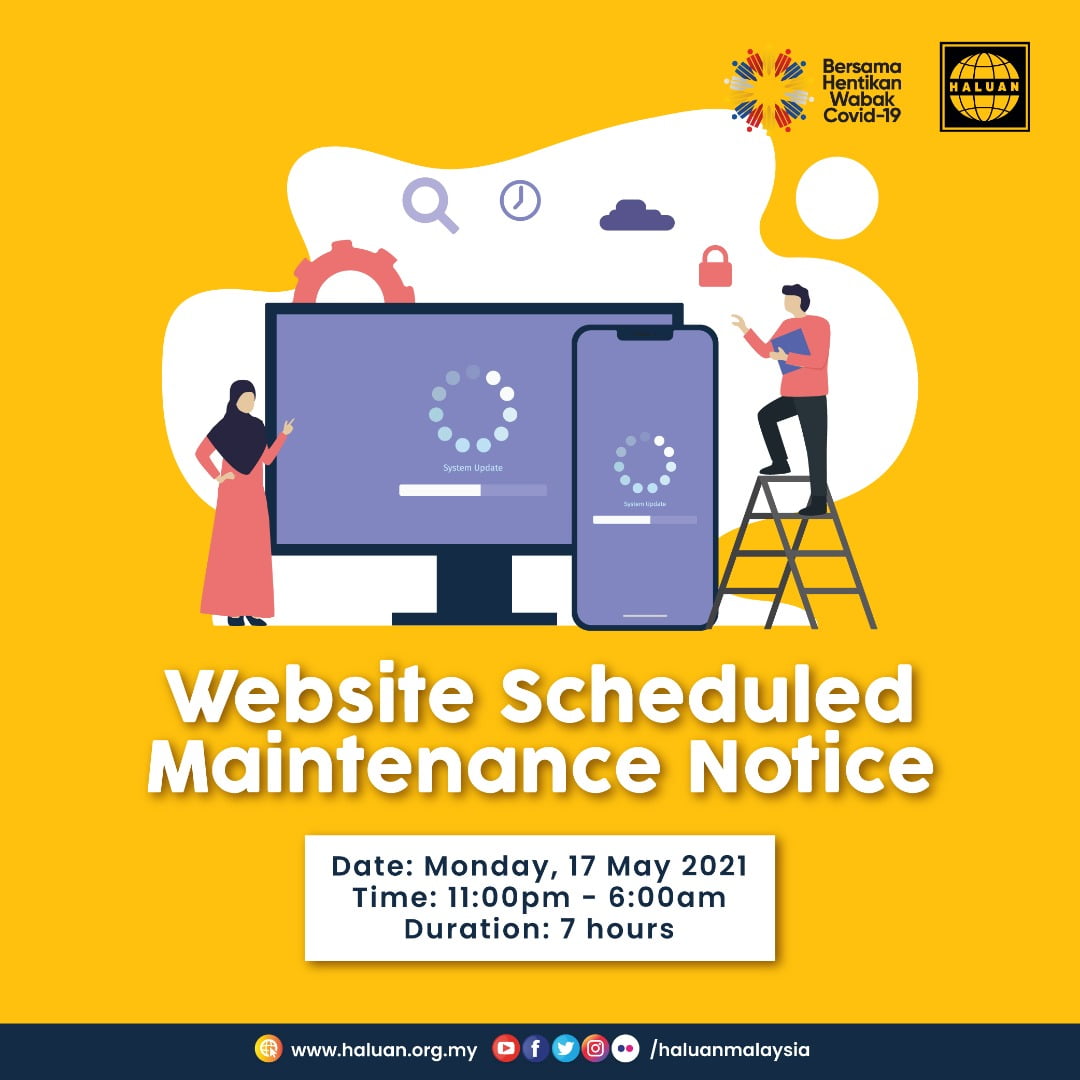 17/05/2021 In Social Media
Website Scheduled Maintenance Notice
Please note that the HALUAN website will be undergoing MAJOR maintenance work as described below.
Date: Monday, 17 May 2021
Time: 11:00pm – 6:00am
Duration: 7 hours
During the scheduled maintenance hours, certain functions of the website will be temporarily unavailable. The scheduled maintenance is critical to ensure HALUAN can serve you 24/7/365.
We sincerely apologize for any inconvenience this may cause you.
Thank you.
__
Support Us @mediaHALUAN
https://www.haluan.org.my/donations/support-us-mediahaluan/
Join Broadcast List HALUAN
http://broadcasthaluan.wasap.my