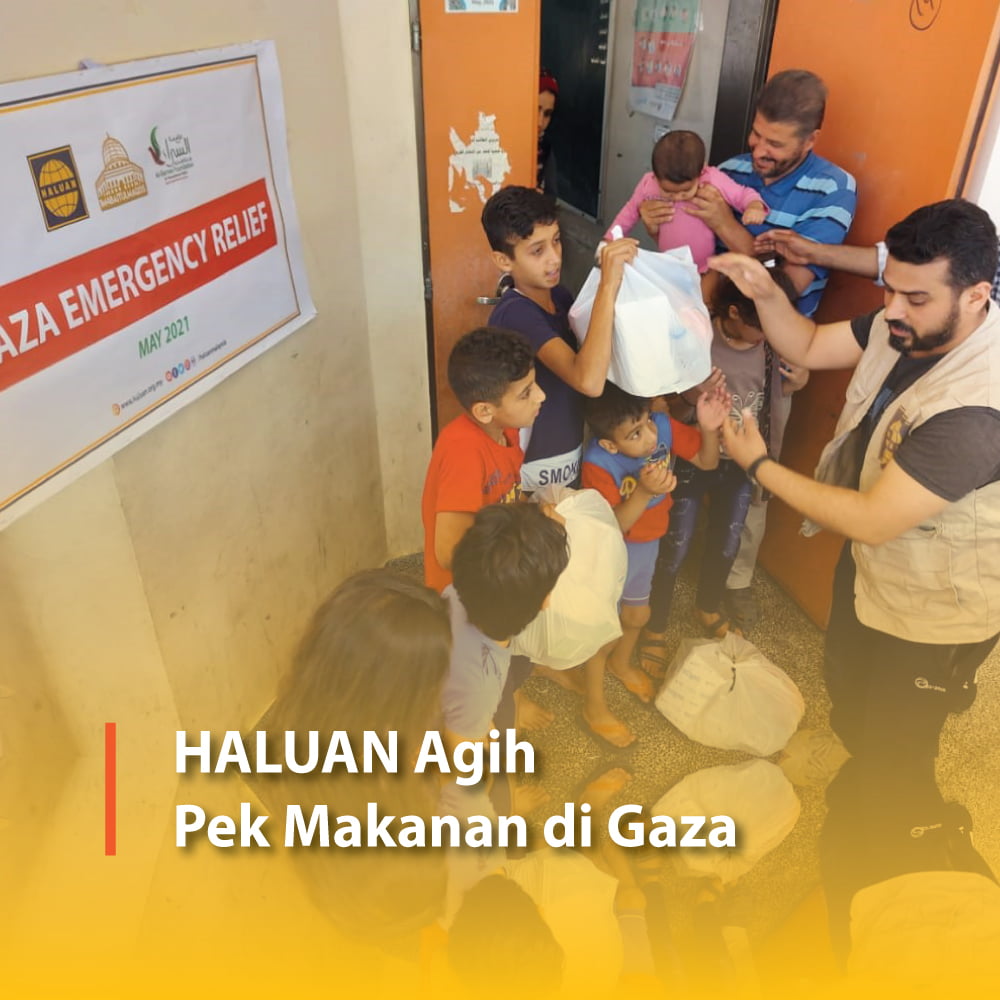 HALUAN Agih Pek Makanan di Gaza
GAZA, 21 Mei 2021 – Bantuan awal bagi kempen GAZA EMERGENCY APPEAL telah kami salurkan kepada penduduk Gaza melalui rakan kami di Gaza.
"Kita telah mula salurkan sumbangan anda petang semalam (waktu Gaza). Set makanan siap untuk dimakan atau hotmeal telah kita edarkan kepada penduduk Gaza yang berteduh di sekolah-sekolah UNRWA," jelas Dr Syed Muhammad Haleem, Ketua Biro HALUAN Palestin.
Terpancar kegembiraan di wajah mereka. Terima kasih Rakyat Malaysia !
Kita akan teruskan bantuan awal hygiene kit kepada pesakit-pesakit yang memerlukan di hospital Gaza.
Teruskan menyumbang. Raih barakah, hadirkan senyuman. Jumu'ah Mubarakah.
Gaza Emergency Appeal
Thank you to all our donors, we have met our fundraising goal.