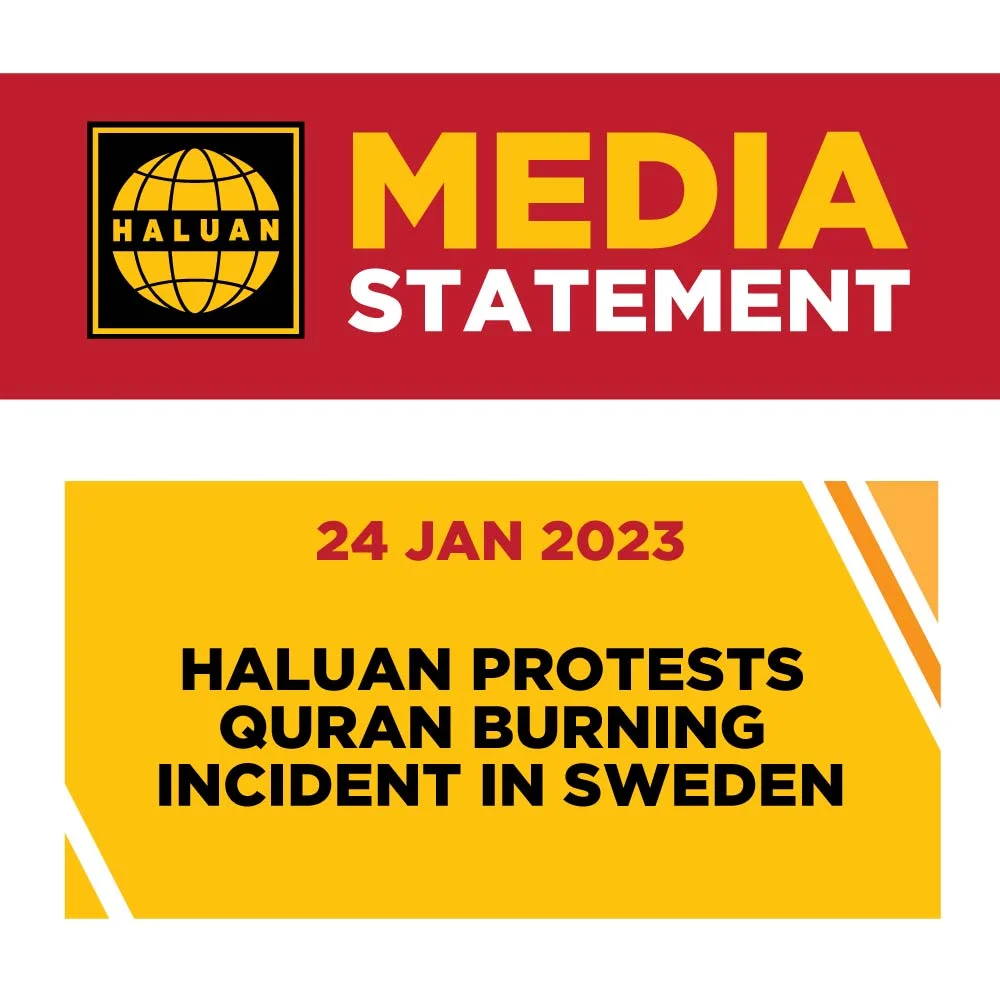 HALUAN Protests Quran Burning Incident in Sweden
BANDAR BARU BANGI, 24 Jan 2023 – HALUAN Malaysia condemns and denounces the action of right-wing Swedish politician, Rasmus Paludan who burned the Quran in Stockholm last Saturday. Even more saddening is that the action to burn a copy of the Quran outside the Turkish Embassy there was said to have received blessings from the Swedish Government itself.
Burning holy books of a religion such as the Quran deserves to be classified as an extremist or terrorist activity against humanity and civilisation. Islamophobic sentiments like this or in any other forms are acts of frustration of an uncivilized race. Confusion or any misunderstanding can be purified through activities of dialogue, discussion or healthy debate that opens the mind.
It is very unfortunate to learn that the Swedish Government's action to allow such behaviour on the basis of freedom of speech was a shocking decision that is very immoral and shallow-minded in preserving the religious freedom of every individual in that modernised country.
HALUAN is in line with the government led by the Prime Minister of Malaysia, Datuk Seri Anwar Ibrahim, who strongly condemns the Islamophobic actions of the Swedish right-wing politician who is personally facing a crisis of his own internal conflict, especially in relation to his perverted sexual orientation. We urge that the Swedish Government should also take firm action against the perpetrators and ensure that drastic measures are taken in the future in dealing with the increasingly worrying issue of Islamophobia in that country.
HALUAN is also positive with objections from other non-governmental organisations that are together against this uncivilised attitude. It does not matter whether what is burnt is the Bible, Vedas, Talmud, Tripitakas or any of the holy books of world religions. Stop this crude behaviour.