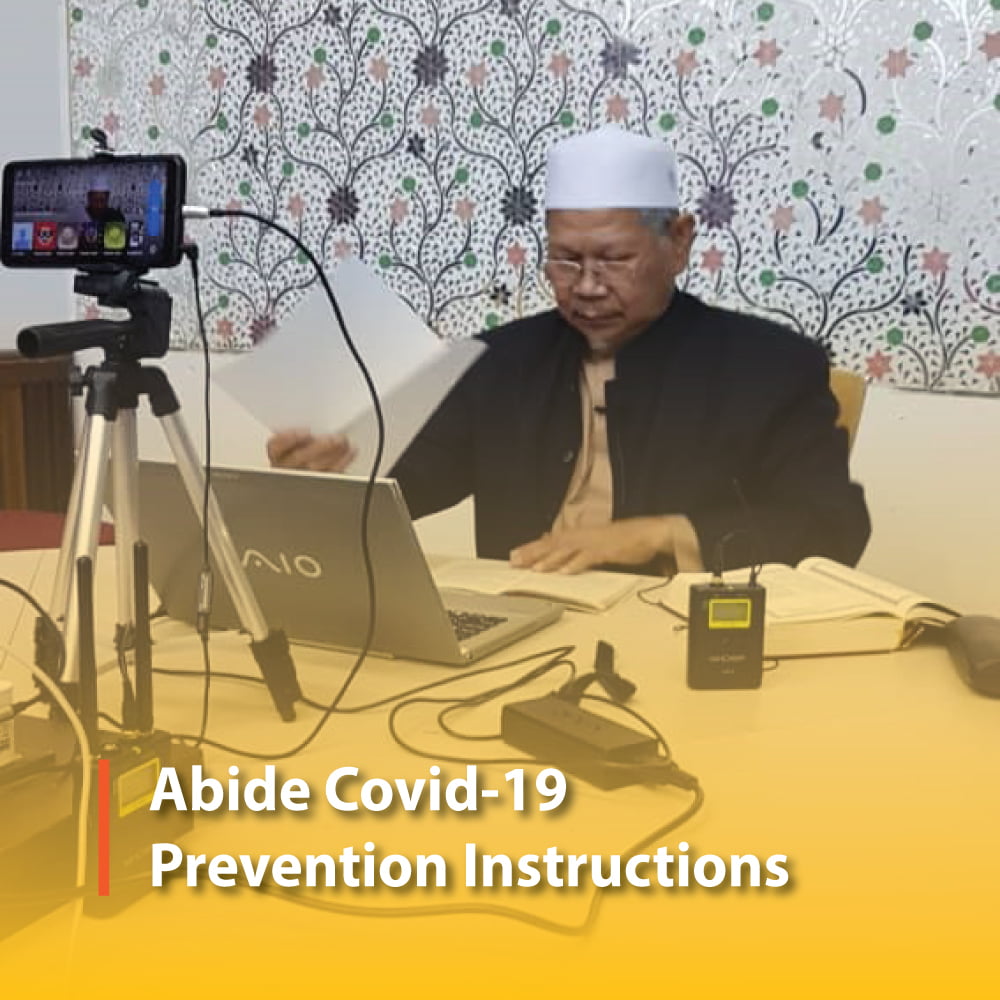 Abide Covid-19 Prevention Instructions
BANDAR BARU BANGI, March 20, 2020 – All members and volunteers of HALUAN along with the public are urged to cooperate fully with the authorities, especially the Ministry of Health (MOH), to overcome the Covid-19 outbreak.
HALUAN President, Dr Abdullah Sudin Ab. Rahman said the adherence to the directives and orders of the authorities are part of the teachings of  Islam in that to eradicate the outbreak that had begun to record fatalities. In a Live video session on Facebook last night, Dr Abdullah added, "The MOH's recommendations are very important for our community regardless of race, and we have to follow their direction to address this problem, and this adherence to the rules is in obedience to God and is Islamic in nature."
He added that the general advice for people to wear protective masks, not to assemble, not leaving the house for no particular reason, and to space out between humans are intended to break the infection and spreading of the dangerous Covid-19 virus.
"We at HALUAN want to work together to help stop this very dangerous epidemic from spreading. We have already released several public campaigns through posters on social media to raise awareness of the importance of isolation for these two weeks. At this stage, we should all give full cooperation to the authorities," he added.
---
Report by mediaHALUAN unit