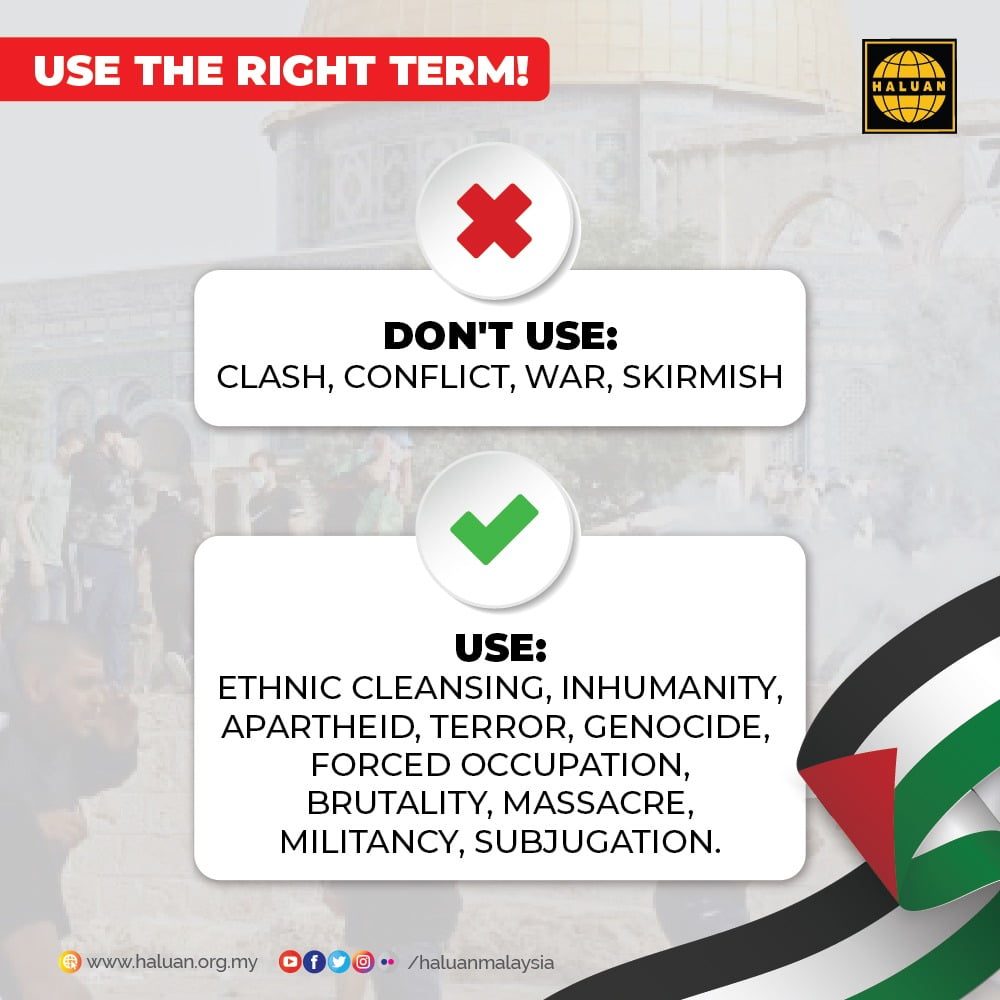 May 16, 2021 In Social Media
DON'T LET THEM FOOL YOU. USE THE RIGHT TERMINOLOGY!
DON'T USE:
CLASH, CONFLICT, WAR, SKIRMISH
The international media paints the Palestine issue as a flashpoint between peoples of faith, of borders. When it is neither.
From now on
USE:
ETHNIC CLEANSING, INHUMANITY, APARTHEID, TERROR, GENOCIDE, FORCED OCCUPATION, BRUTALITY, MASSACRE, MILITANCY, SUBJUGATION when describing what Zionism is unleasing upon Palestine and her indigenous people.
Don't forget to use hashtags.
GazaUnderAttack
SyeikhAljarrah
SolidaritiRaya
__
Lakukan Sesuatu, Wahai Saudaraku!
Sedekah Dengan Lebih Selamat & Cekap Secara Atas Talian
https://www.haluan.org.my/1m4baitulmaqdis/
Join Broadcast List HALUAN
http://broadcasthaluan.wasap.my