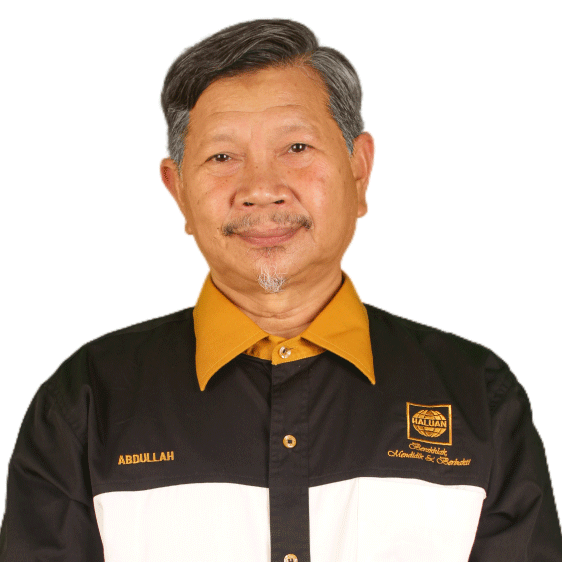 President
Dr. Abdullah Sudin Ab Rahman
Born 1949.
Received a PhD from University of Wales on the study of poverty in line with the Islamic perspectives, a Master of Business Administration (MBA) from Universiti Kebangsaan Malaysia, and a Bachelor of Economics (Analytical) from University of Malaya.
Amassed over 27 years of experience as an academician, beginning at MARA University of Technology in 1976.
Served as the Chief Executive Officer of Darulnaim College of Technology for 12 years beginning 2003.
Serves as President of Gabungan Professionals Kelantan (GPK).
Actively contributes to the entrepreneurship programmes at the Department of Youth, Malaysian Public Works Department (PWD), the Fisheries Development Authority of Malaysia (LKIM), Majlis Amanah Rakyat (MARA), Chamber of Commerce Malaysia (Kelantan branch) and the Entrepreneurs Foundation Kelantan.
Serves as the Chairman of the Board of Governors of the Darulnaim College of Technology, Kelantan.