BAITUL MAQDIS TALKS | Palestinian Prisoners Issue: Latest Developments and Ways to Help
November 24 @ 10:00 PM

-

11:00 PM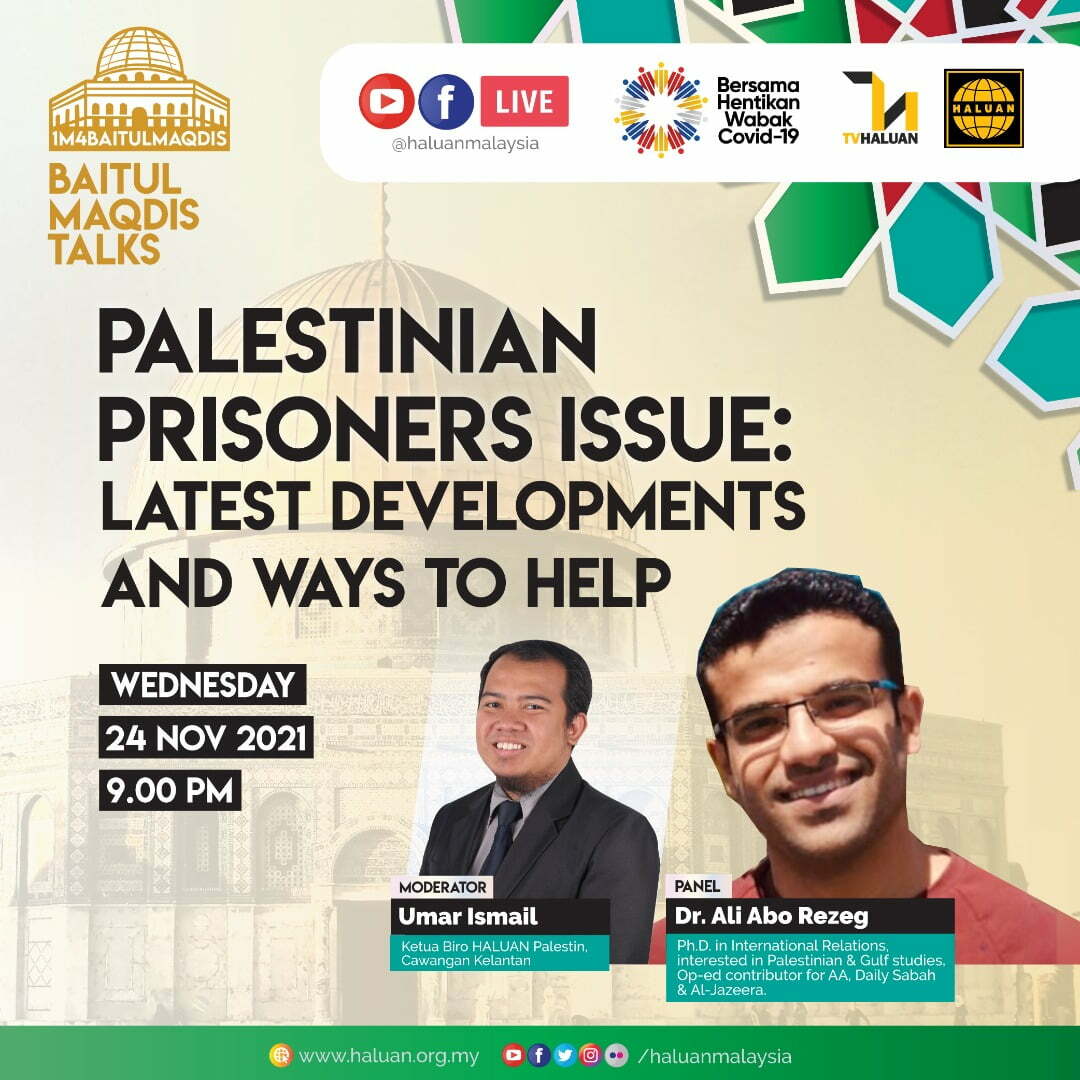 Kurang ajar Israel ni! Budak remaja macam tu dia layan macam penjenayah besar. Dengan bengkak lebamnya, mesti kena tibai dalam penjara tu!
Sakit hati dan geram, ditambah dengan perasaan kesian. Itulah perasaan kita apabila melihat warga Palestin ditangkap oleh tentera Zionis. Rasa marah atas ketiadaan kuasa umat Islam.
Bagaimana boleh kita bantu mereka?
Ikuti perkongsian pada malam ini.
Baitul Maqdis Talks:
"Palestinian Prisoners Issue: Latest Developments and Ways to Help"
Bersama:
Dr. Ali Abo Rezeg
Ph.D. in International Relations, interested in Palestinian & Gulf studies, Op-ed contributor for AA, Daily Sabah & Al-Jazeera
Moderator:
Bro. Umar Ismail
Ketua Biro HALUAN Palestin Kelantan
RABU | 24 NOV 2021 | 9.00 MALAM
*Segmen akan dijalankan di dalam Bahasa Inggeris.
_
Subscribe to TVHALUAN
https://goo.gl/zhcazt
Join Broadcast List HALUAN
http://broadcasthaluan.wasap.my