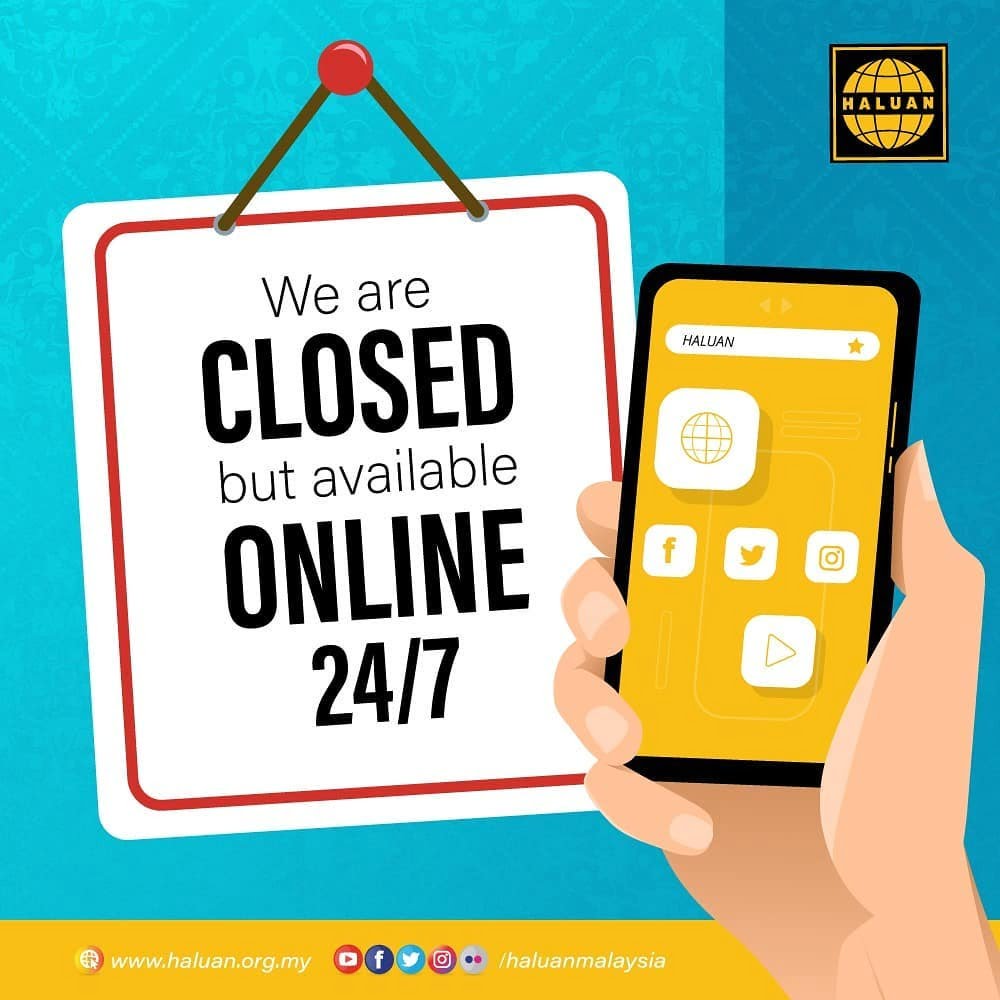 October 13, 2020 In Social Media
We Are Reachable via Online Channels
To the worldwide HALUAN family,
Following the enforcement of the Conditional Movement Control Order (CMCO) or Targeted Enhanced Movement Control Order (TEMCO) for Sabah, Kuala Lumpur, Putrajaya and Selangor, our headquarters and all effected branch offices will be closed temporarily from 14 to 27 October 2020.
Rest assured that our support will still be available 24×7 through various online channels. However, please expect a delay in response as our resources are limited during this period of time.
In this challenging time, we urge everyone to stay safe and calm. Always practice precautionary measures to keep yourself and your family safe.
If you have any questions, please contact our online channels:-
Email: info@haluan.org.my
Hotline: +60103005141
WhatsApp: wasap.my/60103005141
---
Subscribe to our TVHALUAN: https://goo.gl/zhcazt
Follow us on Twitter: https://twitter.com/haluanmalaysia
Find us on Facebook: https://www.facebook.com/haluanmalaysia
Our Instagram: https://www.instagram.com/haluanmalaysia
Check our website: http://www.haluan.org.my
Broadcast List WhatsApp: http://broadcasthaluan.wasap.my
Telegram Group: http://t.me/haluanmalaysia
Keep your head up, Malaysia. We can do this!
Thank you.
__
Join Broadcast List HALUAN
http://broadcasthaluan.wasap.my