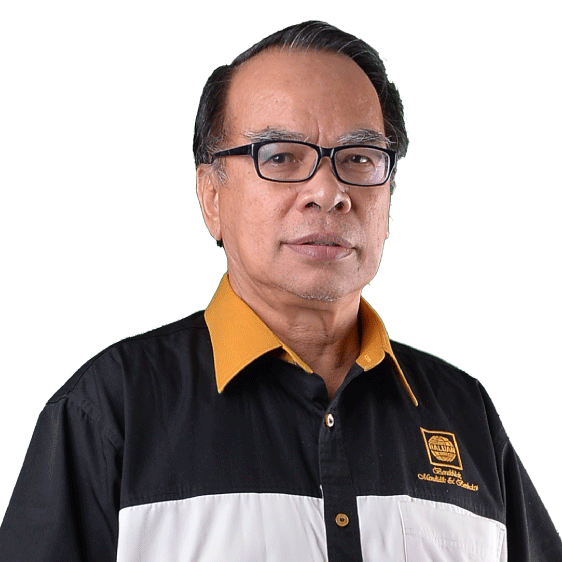 Deputy President
Prof. Emeritus Dato' Dr. Abu Azam Md Yassin
Born 1953.
Earned Bachelor of Chemical Engineering from Leeds University before acquiring a Masters and PhD at Heriot-Watt University. He also earned a Masters of Business Administration at Universiti Teknologi Malaysia (UTM) in collaboration with Cranfield University.
Appointed as the Deputy Vice Chancellor (Academic Affairs) of UTM in 1991.
Founder of YPJ Education Group Sdn. Bhd. and served as its Chief Executive Officer in 1997.
Appointed as the first Rector of the Universiti Malaysia Pahang in 2001.
Served as the Chairman of the Board of Governors of the Darulnaim College of Technology, Kelantan.
Served as a MARA Council member from 2012 until 2018.
Visiting professor at Heriot-Watt University and Leeds University, in addition to becoming the external examiner at the University of Technology Petronas for Heriot-Watt University.
Serves as the advisor to Darulnaim College of Technology.