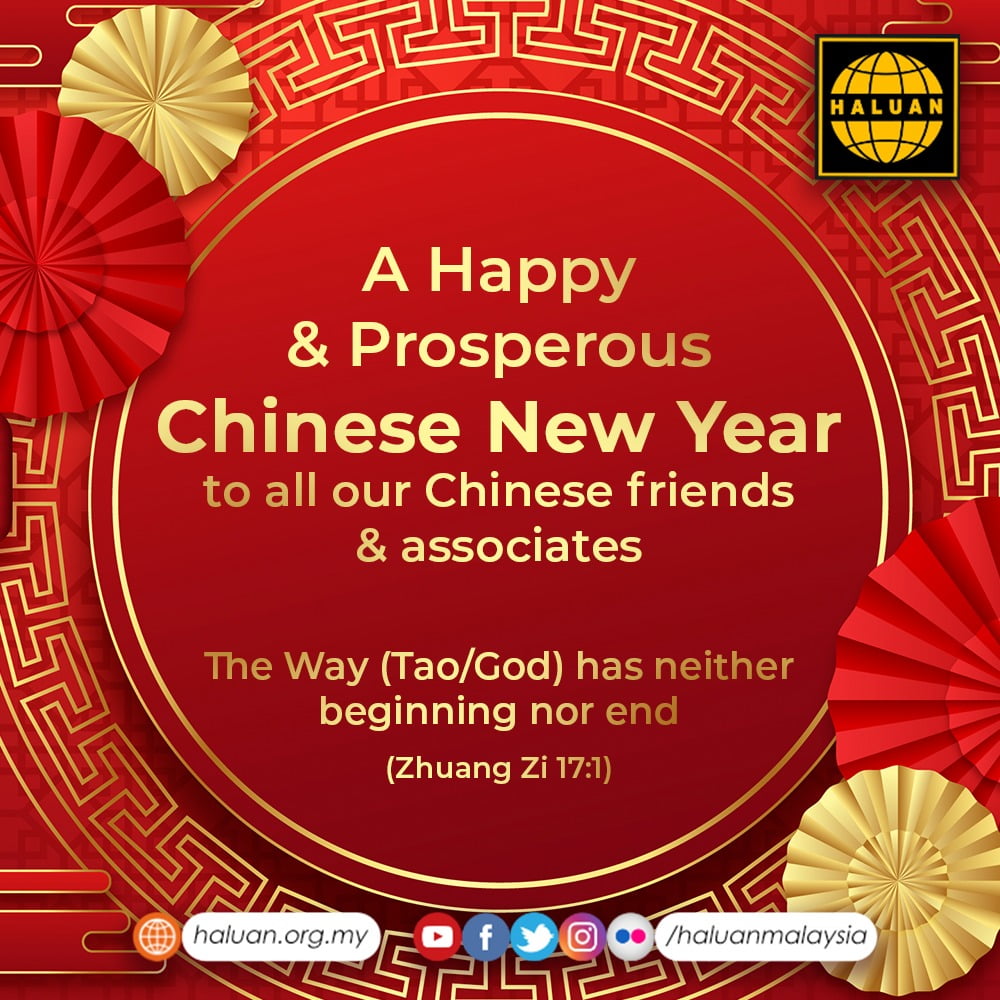 February 2, 2022 In Social Media
OUR WISHES OF A HAPPY & PROSPEROUS CHINESE NEW YEAR 2022
The past 2 years have been very challenging with COVID-19 and the bad economy suffered.
May this Year of the Tiger bring you peace, tranquility, better health & wealth onwards. Let's build a better & safer Malaysia where we all return to God and plead for His Forgiveness and Mercy, for He is One with no beginning nor ending, while we mere mortals shall all perish in due time.
Xīnnián kuàilè !! To you & family members. Gong Xi Fa Chai!!
_
Join Broadcast List HALUAN
http://broadcasthaluan.wasap.my