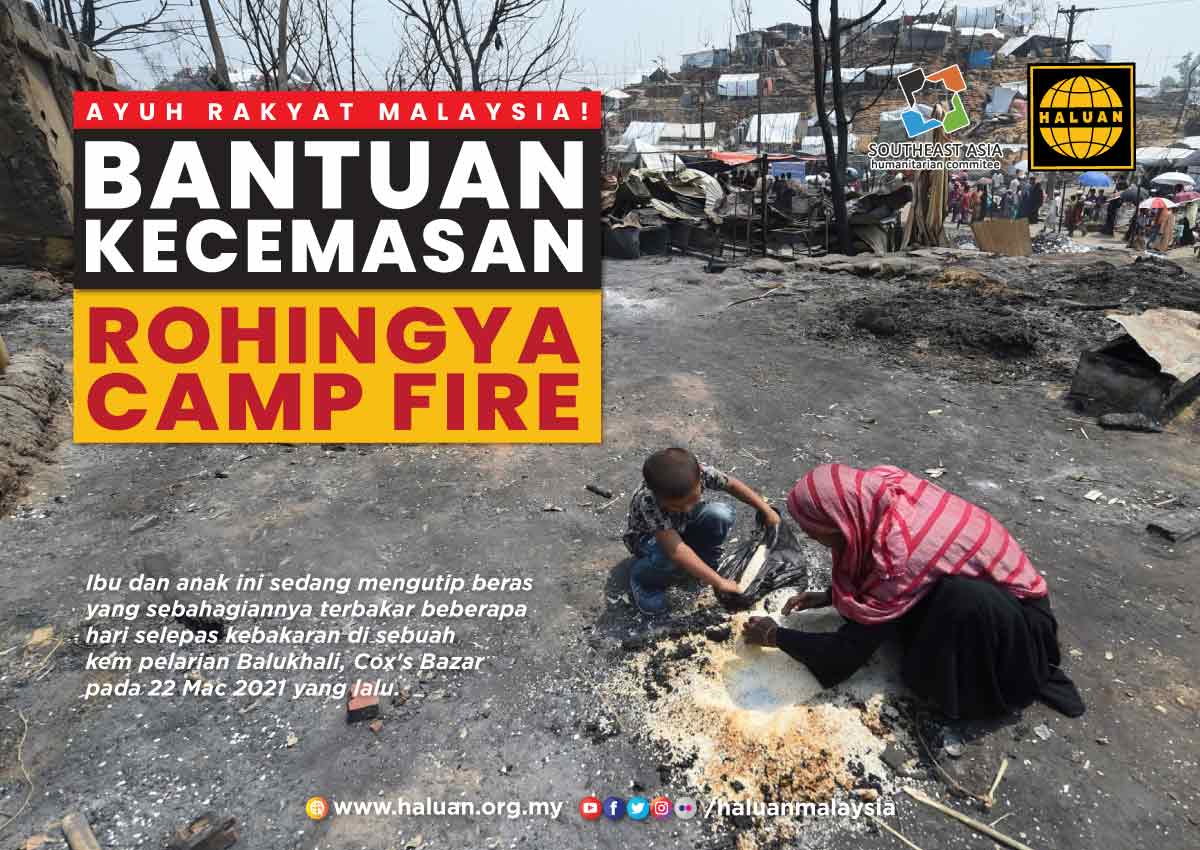 69 Donors
Rohingya Camp Fire
Raised: RM5,797.00 / Goal: RM5,000.00
KEY HIGHLIGHTS
---
A massive fire broke out in Kutupalong Balukhali in Cox's Bazar, Bangladesh on 22 March 2021.
Reports confirm 13 deaths, 563 injured and around 400 people are still missing. These figures are expected to increase.
The fire destroyed and damaged about 12,413 shelters and other facilities including at least one hospital and a number of health centers.
---